Proven Performance and Reliability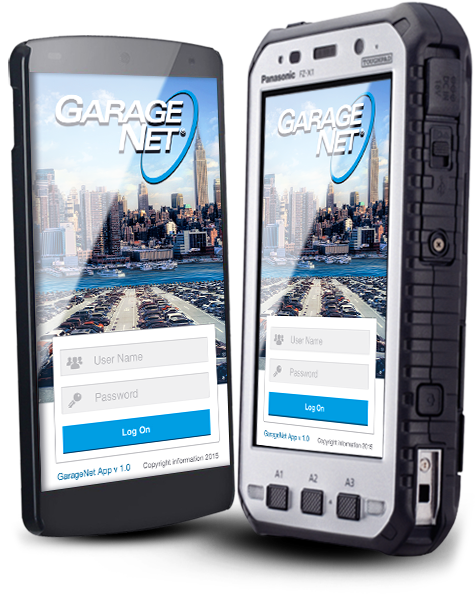 SMS Text Message Retrieval Requests

Remote Retrieval Printers

Retrieval Status Monitors

Valet POS Units
Self-Pay Kiosks

Self-Park Equipment

Real-Time Event Notifications with SharkWatch Alerts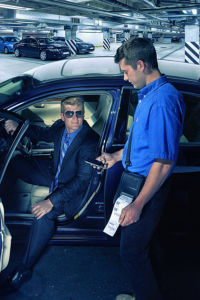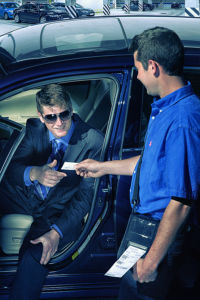 GarageNet Mobile Valet solutions
include the following features and functionalities
Check-In
Transient, Monthly, Pre-Paid & other parker types
Track Make, Color, License Plate, Customer Name, Vehicle Damage, etc.
License Plate Search for frequent parkers
Enter return time (Optional)
4-part ticket (Claim Check, Rack Stub, Location Stub & Window Stub)
CheckOut
Payment by Cash, Credit Card, Charge Account & Pre-Paid Reservation.
End-to-End encrypted credit card processing protects cardholder data and reduces the scope of PCI compliance for merchants.
Advanced rating engine provides flexibility for everything from basic hourly rates to complex specials with a variety of entry/exit time parameters.
Ticket Search for customers who lost their claim check.
Discounts & validations.
Reporting
On-Unit – Open Tickets, Closed Tickets, Deposit, Deposit Summary, Daily Stats, etc.
Off-Site – View real-time and historical data for one or all locations from your office or home PC or on the go from your laptop PC
Optional Features
SMS Text Messaging allows customers to request their vehicles by texting ahead.
Remote Retrieval Printers and Monitors notify the attendants of pending checkouts & retrieval requests.
Retrieval Status Monitors display current vehicle retrieval status to customers.
SharkWatch Alerts automatically email reports & notify individuals of specific events.