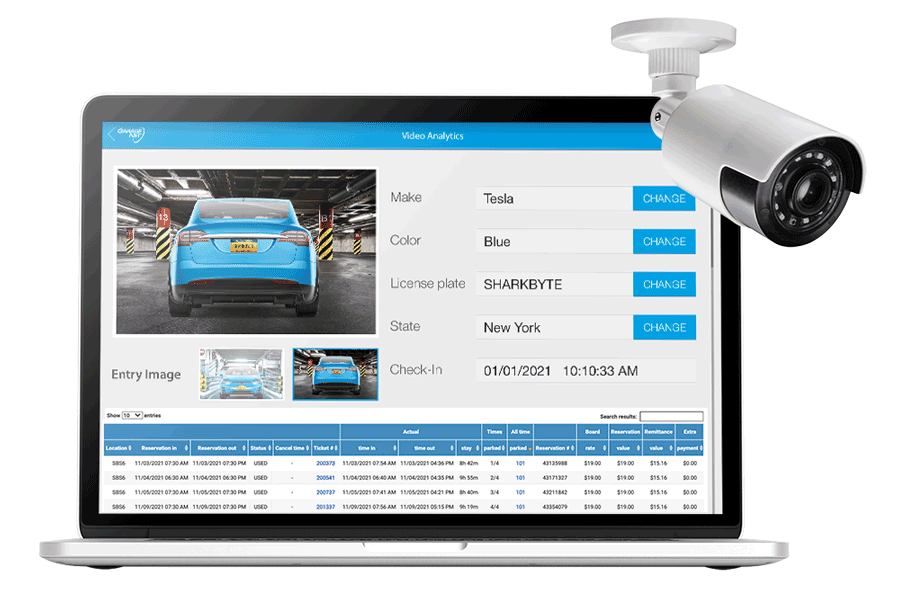 We Build Reliable Solutions
Our mission is to be the premier provider of cloud-based Artificial Intelligence solutions for various consumer-facing industries, including Parking, Property Management, Security, and Quick-Serve Restaurants (QSR). Shark Byte is committed to meeting the demanding needs of these industries with solutions that are innovative, reliable, and easy to use.
Our Experience
Our Experience in Distributed Software
The strength of Shark Byte is its people, a group of talented, well-educated and motivated professionals committed to delivering quality products and services that exceed customer expectations.
Our Experience in the Parking Industry
Shark Byte is a team with multiple technical competencies, including object-oriented system architecture, UI/UX Design, Artificial Intelligence, Machine Learning, Computer Vision, distributed and Cloud-based systems, Python, Java, network management, linux administration, and DevOps to name a few.
Our History
Shark Byte began serving the parking industry in 1997, delivering state-of-the-art Internet-based parking solutions and services.  We continually improved our solutions by adding new features and incorporating new technologies as we branched out into other industries.
Shark Byte's vision was realized in GarageNet Video Analytics, which combines Artificial Intelligence, Machine Learning, and Computer Vision technologies with a suite of 1st party and 3rd party applications (accounting, billing, business intelligence, CRM, point-of-sale, VMS, etc.) to simplify remote monitoring of business assets across a variety of industries.
When organizations need more insight into their operations, Shark Byte's industry leading solutions are there, delivering real-time analytics that help optimize operations and enhance the customer experience.
Make Your Business Grow!
What happens when you take over 20 years of parking industry know-how and combine it with the best software and hardware available ? You get GarageNet, a distributed computing strategy with a single, scalable, integrated solution for parking garage chains.