Benefits of Back Office Management Software:
Real-time messaging & alert notifications
Seamlessly view POS ticket & revenue reports/ad-hoc ticket reporting interface
Save reports as PDF, RTF, XLS or CSV
Additional in-depth real-time & historical reports
Revenue & Ticket Breakouts
Discount & Charge Account Usage
Exceptions & Adjustments
Monthly & Transient Activity & Traffic Patterns
Manage customer accounts (Monthly, Pre-Paid, Charge, etc.)
Manage employee user accounts (Username, Password, etc.)
Biometric Employee Time & Attendance Module
Data exchange with 3rd-party applications (Accounting, CRM, etc.)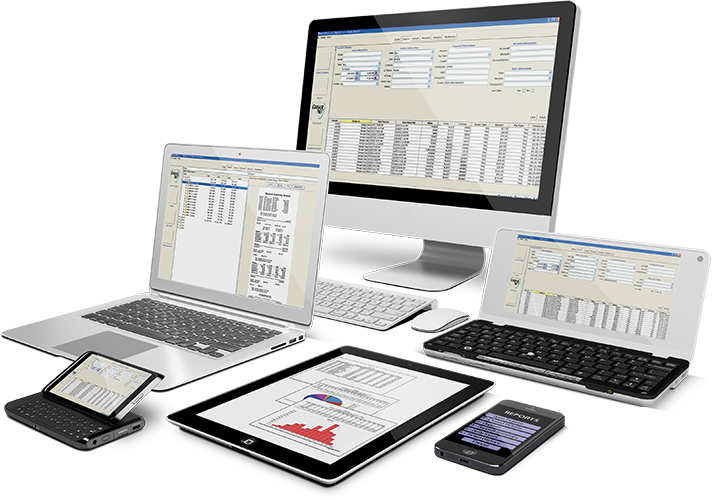 There are a variety of standard reports covering ticket, revenue and traffic statistics. Many reports offer detailed parameters to select a specific location and/or date/time range. And all of the reports can be printed or saved as PDF and emailed or saved as XLS or CSV and opened with Microsoft Excel or other spreadsheet applications. Additionally, Shark Byte Systems can create custom reports, which can then be run on-demand by our customers.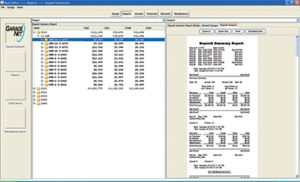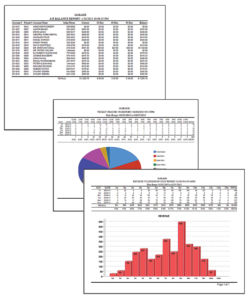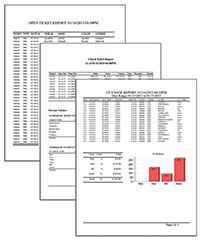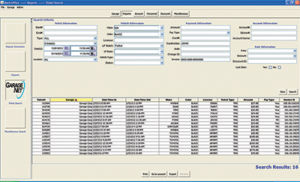 Reporting Features
The diversity of GarageNet
Daily Stats
Daily Stats History
Daily Stats One Day
Discount Usage
Early Bird Report
Early Bird Traffic Out
Early Bird vs. Length of Stay
Exceptions
Historical Comparison
Hotel Tickets
Misc. Sales Report
Monthly Activity
Open Ticket
Overnight Ticket
Permit List
Prepay & Monthly Usage
Revenue vs. Length of Stay
Ticket Replicas
Ticket Revenue
Ticket Summary History
Ticket Traffic In
Ticket Traffic Out
Ticket vs. Length of Stay
Vehicle Traffic
$0 Ticket Detail
$0 Ticket Summary
 A/R Balance
Adjustments Detail
Adjustments Summary
BO Charges & Payments
CC Batch Summary
CC Usage
Charge Contract Ticket
Charges & Payments
Charges
Closed Ticket